Main content starts here, tab to start navigating
Leonelli Bakery
Hours and Location
7 E 27th St,
New York, NY 10016
(212) 993-1568

HOURS: 7 am - 5 pm, daily

*Breakfast served 7 am - 11 am
*Day Menu served 11 am - 5 pm
Visit Leonelli Bakery, an Italian bakery in New York, NY led by Chef Jonathan Benno.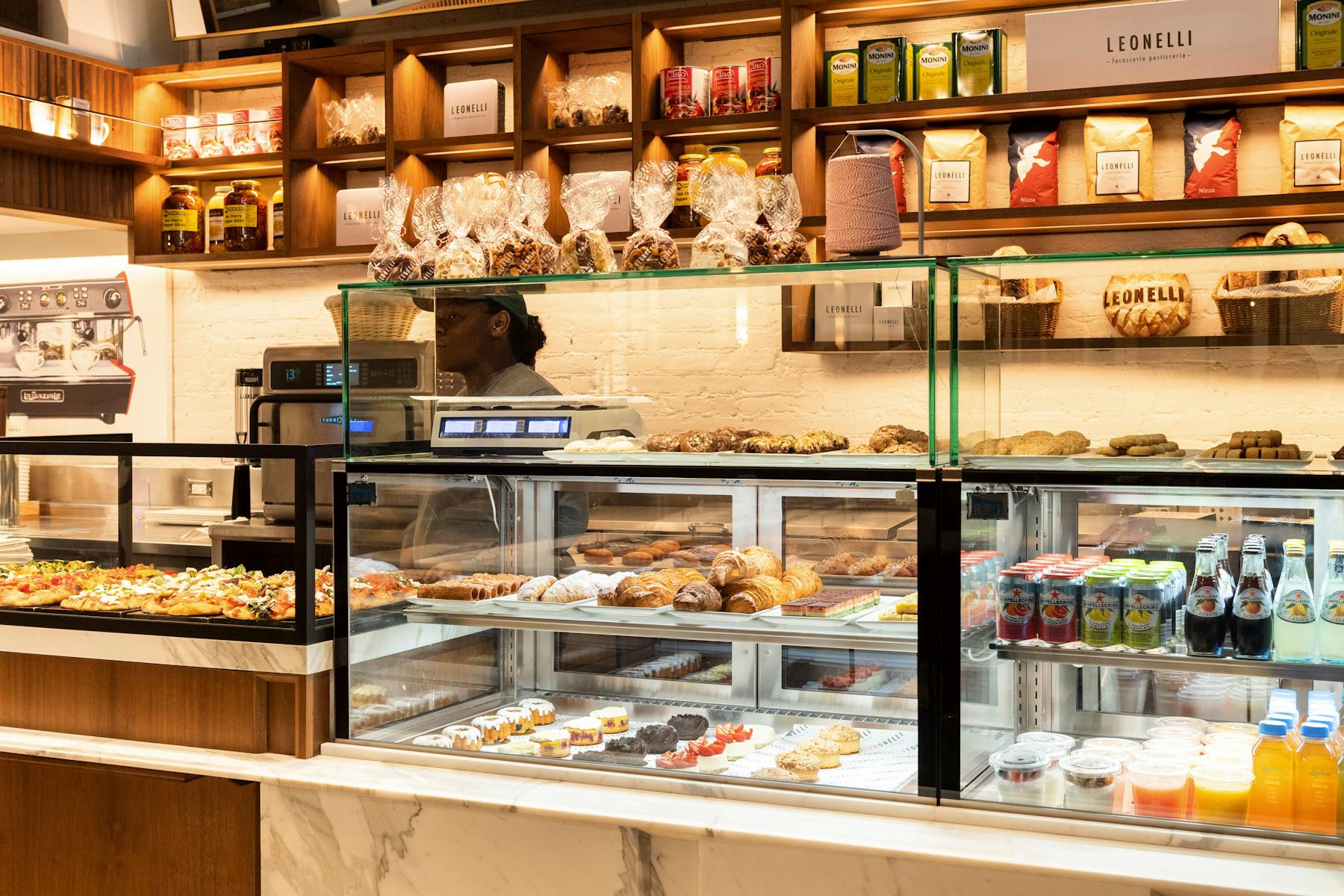 PARKING DISCOUNT
-We're pleased to offer guests at Leonelli Bakery a special rate at Herald Square Parking (ICON), located at 839 6th Ave. (entrances on 29th and 30th St.).
-Park for up to 4 hours for $32 (price includes all taxes).
-Request to have your claim ticket stamped at the Leonelli cash register. Present the validated ticket to the garage when picking up your car, and the rate will be reflected at the register.
*Must pay by debit or credit card. No cash payments accepted.
Reviews
"Leonelli Focacceria e Pasticceria is the best coffee shop in the city. It has something for everyone, from kids to grown-ups. It is one of the popular coffee shops in NoMad. If you go in for breakfast, get the egg sandwich, the egg is over easy on a house-made semolina bun. I will be back!!!" - Harry Port
"Leonelli Focacceria e Pasticceria is the best bakery in nomad! Serving the best coffee, breakfast, pizza and more! best Italian cookies in NYC. I love stopping in on my morning commute for their delicious seasonal hot apple cider!" - Juneisa Moore